BlackHole – Performance 2013 -2014
'Blackhole'  represents the desolation of my generation, the worthless promises for better jobs after graduation. Shutting doors in my face after free internships and low-paid jobs. Market changing rapidly. Yet, finding a solution to survive in a world of deceptive happiness with a self-realization is hard achievement. It is an inner torture, which in the past has never been attempted.
So you can see a dancer, all body painted in black, who begins with self-confidence a difficult coreography but, with much surprise, something stops her dancing and makes her fall to the ground. Then she begins again to dance, finding new movements, more complex , but again, something happens , she stop and look in the eyes of the audience, as searching an answer to what is happening, but she falls a second time. She is strong and gets up, and she dances , dances , quick and with difficult movements, and finally .. she falls, another time. The music begin to be disturbing and she writhes on the ground in pain, ending closing in on herself. 
She is painted of Black, a non colour, nobody care to see her, also if, like a Black Hole, she is real , also if nobody can appreciate her qualities. 
While she danced she left traces of her passage, painting with her body on the floor, as an extreme way to be seen. 
Of course this represents what I see inside and around me , this is what is happening to my generation, I want to express something about which usually nobody talk about because seems to be a problem not so relevant, because we can survive to it, but , finally, we don't have a good quality of life, and I think this is not a little thing.., 
I think that this performance reflect the fragility of our soul, that , like the glass, also if is not visible, has a own specific solidity but we have to take care about it.
 26.09.2014 Vitraria Glass A+ Museum, Opening Exhibition  – Artistic director Ewald Stansty-Palazzo Nani Mocenigo- Venice
14.05.2013 Gran Gala MIFF – Milan International Film Festival – Palazzo Pirelli, Milan
21.7.2013 'Venice revealed' project – Rialto Fishmarket, Venice
VITRARIA
GLASS A+ MUSEUM
Date : 26th september 2014
Location: Palazzo Nani Mocenigo , Venice
VENEZIA RIVELATA
Stories lost over the centuries reveal aspects guarded secret of an ancient seductive Venice.
Venezia e la peste su www.veneziarivelata.it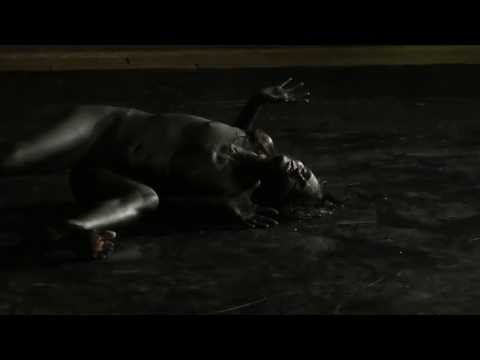 MILAN INTERNATIONAL FILM FESTIVAL 2013
This performance was presented for the first time at the MIFF 's final evening 2013 ( Milan International Film Festival ) in Milan at 'Pirellone' and in july  for 'Venice revealed', a biennal project with the writer Alberto Toso Fei.
Artist Elena Tagliapietra
Performer Chiara Vittadello
Music Mattia Corso
Video Diego D. DiMattia